The Pathfinder Club is a church-centered program which provides an outlet for the spirit of adventure and exploration that is found in every junior youth. This includes carefully tailored activities in outdoor living, nature exploration, crafts, hobbies, or vocations beyond the possibilities in an average Adventist Youth Society. In this setting spiritual emphasis is well received, and the Pathfinder Club has well demonstrated its soul-winning influence. In many local churches Pathfinder Clubs have replaced the traditional Adventist Junior Youth Society, and where there is a church school the Pathfinder Club should supplement the work of the Adventist Youth Society.
A sampling of activities in the Pathfinder Club includes camporees, fairs, craft study, nature exploration, Bible study, witnessing projects, field trips, bikeathons, and many other interesting adventures. Youth from ages 10 to 15 are eligible to become members of the Pathfinder Club through a special induction ceremony. The triangular emblem has been adopted internationally even though there is sometimes a change in the name "Pathfinder" through translation and local equivalence. Members wear an approved Pathfinder uniform to all club functions, including the weekly club meeting, Pathfinder fairs, and camporees, and on Sabbath morning to church for Pathfinder Day.

Please lend your talents to the Pathfinders, we are in need of HELP. 

Arthur Henley, Pathfinder Director
Cherrell Dublin & Corey Lester, Deputy Directors
 
For more information check out our website.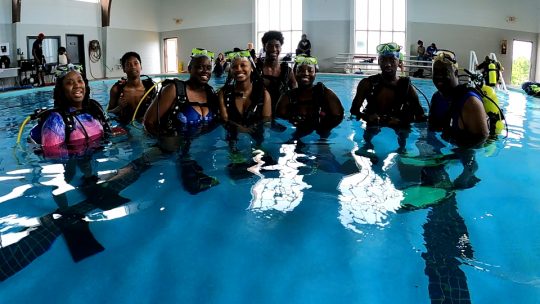 Meeting Times
Pathfinders - 1st & 3rd Sundays 10am